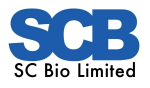 Phone




+64 21 114 0079

Email




awatson@scbio.co.nz
Highly qualified, professional support
SC Bio is the New Zealand company that specialises in Endotoxin testing, Microbial detection and Microbial identification. Founded by Managing Director, Aaron Watson, SC Bio services the needs of a number of commercial and public sector enterprises throughout the country.
Aaron holds a BSc in Microbiology along with a PostGraduate Diploma in Business Administration from the University of Auckland, making him your ideal first point of contact for your enquiry.
Since 2008 we have been supporting the Charles River Endosafe range. We are passionate about Microbial Detection for manufacturers to provide the highest standard of healthcare in protecting patients from ubiquitous contaminants.
Existing customers
District Health Boards
Food/Beverage/Dairy
Pharmaceutical Companies
Life Science
Abattoirs
References available on request.
Ongoing service and maintenance