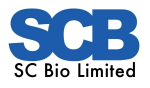 Phone




+64 21 114 0079

Email




awatson@scbio.co.nz
Highly qualified, professional support
SC Bio is the New Zealand company that specialises in Endotoxin testing, Microbial detection and Microbial identification.
Since 2008 we have been supporting the Charles River Endosafe range and meeting the needs of a number of commercial and public sector enterprises throughout the country.
The Charles River Microbial Solutions range includes Endotoxin Detection, Rapid Sterility and Microbial identification utilising Maldi-Tof and DNA sequencing.
We are passionate about Microbial Detection for manufacturers to provide the highest standard of healthcare in protecting patients from ubiquitous contaminants.
In 2017 we opened contract laboratory testing services which now includes Endotoxin, Bioburden, pH, Haemoglobin, Osmolality, Protein and microbial identification testing.
Existing customers
District Health Boards
Food/Beverage/Dairy
Pharmaceutical Companies
Life Science
Abattoirs
References available on request.
Ongoing service and maintenance