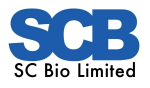 Phone




+64 21 114 0079

Email




awatson@scbio.co.nz
Specialised Testing – Quality Service
Our testing services are performed in house or with certified partners, North Shore Hospital Auckland and Accugenix in South Korea. We can measure Endotoxins, identify environmental microbes (bacteria/yeast/mould/fungi), and check water sterility.
We aim to provide fast turn around times using the most accurate technologies available.
The industries we currently service include;
Dialysis
Life Science
Food & Dairy
Pharmaceutical
Abattoirs (Livestock Blood Products – Bovine Serum – Porcine Serum – Bobby Calf Serum – Bovine Plasma)
Research
Home and Beauty Products
We use the most specific technology for microbial identification, Maldi-Tof and DNA sequencing. The gold standard 16S for Bacteria and ITS region for fungi.
Endotoxin Testing is performed with Charles River Endosafe LAL Reagents on the innovating PTS cartridge system.
High quality, proven technology