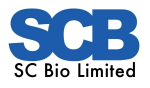 Phone




+64 21 114 0079

Email




awatson@scbio.co.nz
The information you need at your fingertips
We have collated a number of useful resources which are available directly from the links below. If you have any further questions, contact Aaron Watson during business hours on 021 114 0079 or email
awatson@scbio.co.nz
.
Resources:
Coming Soon to Resources;
PTS Video
Heat Inactivation Plastic Vs Glass Case Study
Air Sampling For Endotoxins Guide
Medical Device Product Validation Case Study
For Endotoxin Testing & Microbial Identification in New Zealand we are the company you need. Contact Aaron Watson in person on 021 114 0079 or email awatson@scbio.co.nz.