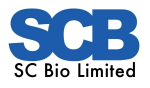 Phone




+64 21 114 0079

Email




awatson@scbio.co.nz
Celsis Rapid Microbial Detection
Enzyme Enhanced ATP Bioluminescence
Coming Soon, talk to us today to find out more.
Charles River is a leader in microbial detection. The Celsis Accel and Advance systems of ATP Bioluminescence offer an innovative line of rapid testing systems that are utilised worldwide by a diverse customer base for fast, accurate and reliable results. These assays improve clients' operational efficiencies by providing enhanced ease of use and accelerated turnaround times. They are used regularly for raw materials, line feed broth and product testing. Companies such as Unilever have validated their quality control with ATP Bioluminescence to FDA standard for release.
The Charles River Celsis Rapid Microbial Detect has enhanced resolution that assists food, pharmaceutical, and biotechnology companies, government agencies and leading academic institutions around the globe accelerate their manufacturing processes and save money.
Supply and service for New Zealand operations